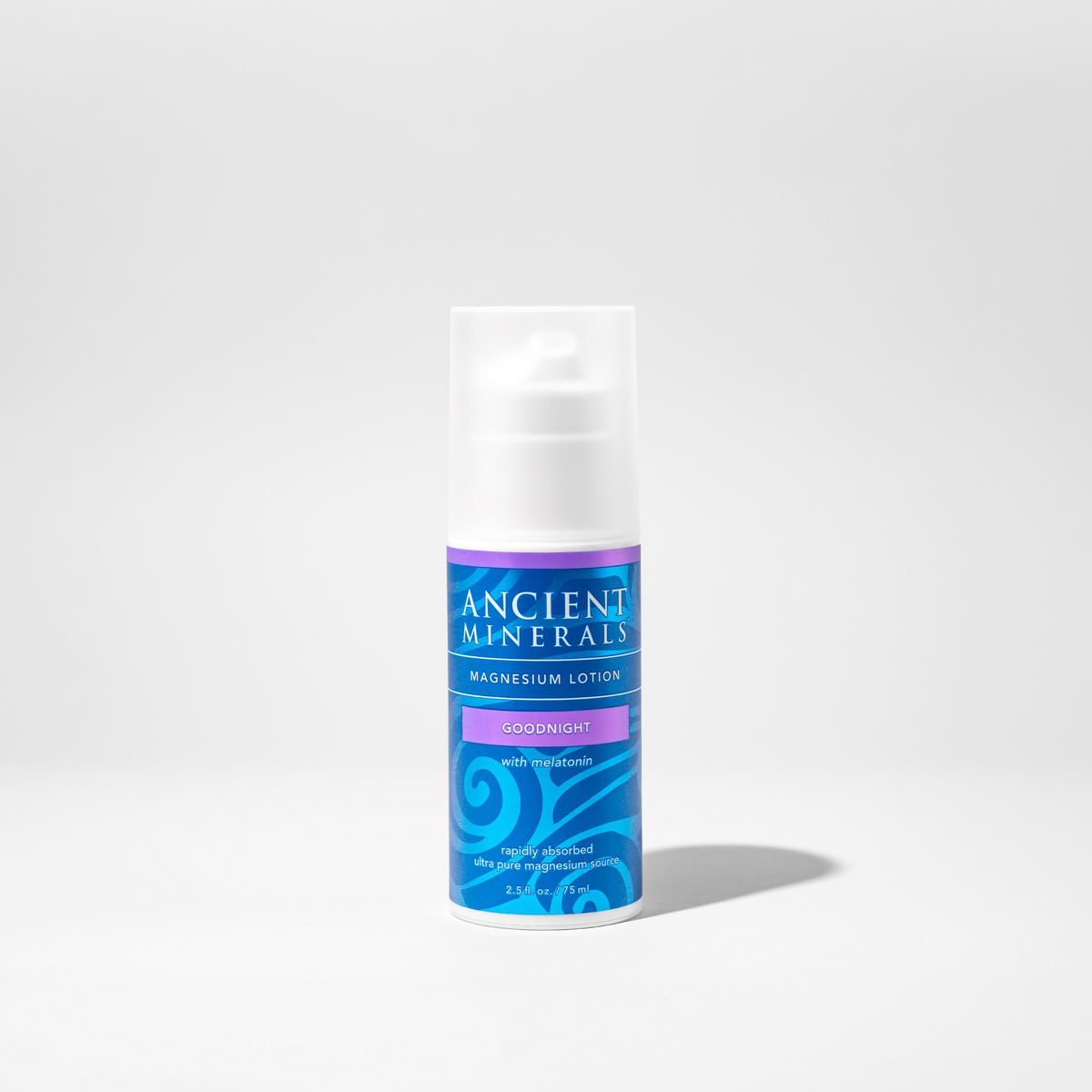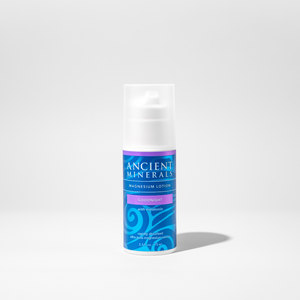 Magnesium Lotion Goodnight
Description
Tension-taming magnesium joins forces with sleep-promoting melatonin in this smooth, quickly absorbed emulsion to help you get the restful sleep you need and wake up feeling refreshed. Rich in plant moisturizers, this lotion can become part of a soothing evening self-care ritual, enhancing relaxation while hydrating your skin—without leaving it feeling waxy or greasy. It's fragrance-free and does not contain any formaldehyde-releasing preservatives.
Benefits
Known as the "relaxation mineral," magnesium eases stress and tension, making it easier to fall asleep and sleep soundly through the night. Melatonin is a hormone your body releases naturally to help signal to your brain that it's time to sleep. But artificial light from screens and indoor lighting suppresses melatonin, often interfering with our sleep-wake cycle. The combination of magnesium and melatonin in Ancient Minerals® Magnesium Lotion Goodnight helps ensure you get the good night's sleep you need to wake up feeling your best.


Magnesium is an essential mineral involved in over 300 biochemical processes. It supports heart health, builds strong bones, promotes nervous system and muscle health, and is essential to energy production. Every cell in your body needs magnesium to thrive, yet many of us are deficient. Ancient Minerals® Magnesium Lotion Goodnight replenishes depleted magnesium at the cellular level while soothing, hydrating and nourishing skin with a blend of plant moisturizers.


Topical magnesium provides a powerful way to ease stress and tension. Living up to its reputation as the "relaxation mineral," magnesium calms nerves and muscles, supports healthy brain function and improves mood by regulating neurotransmitters that send messages throughout your brain and nervous system.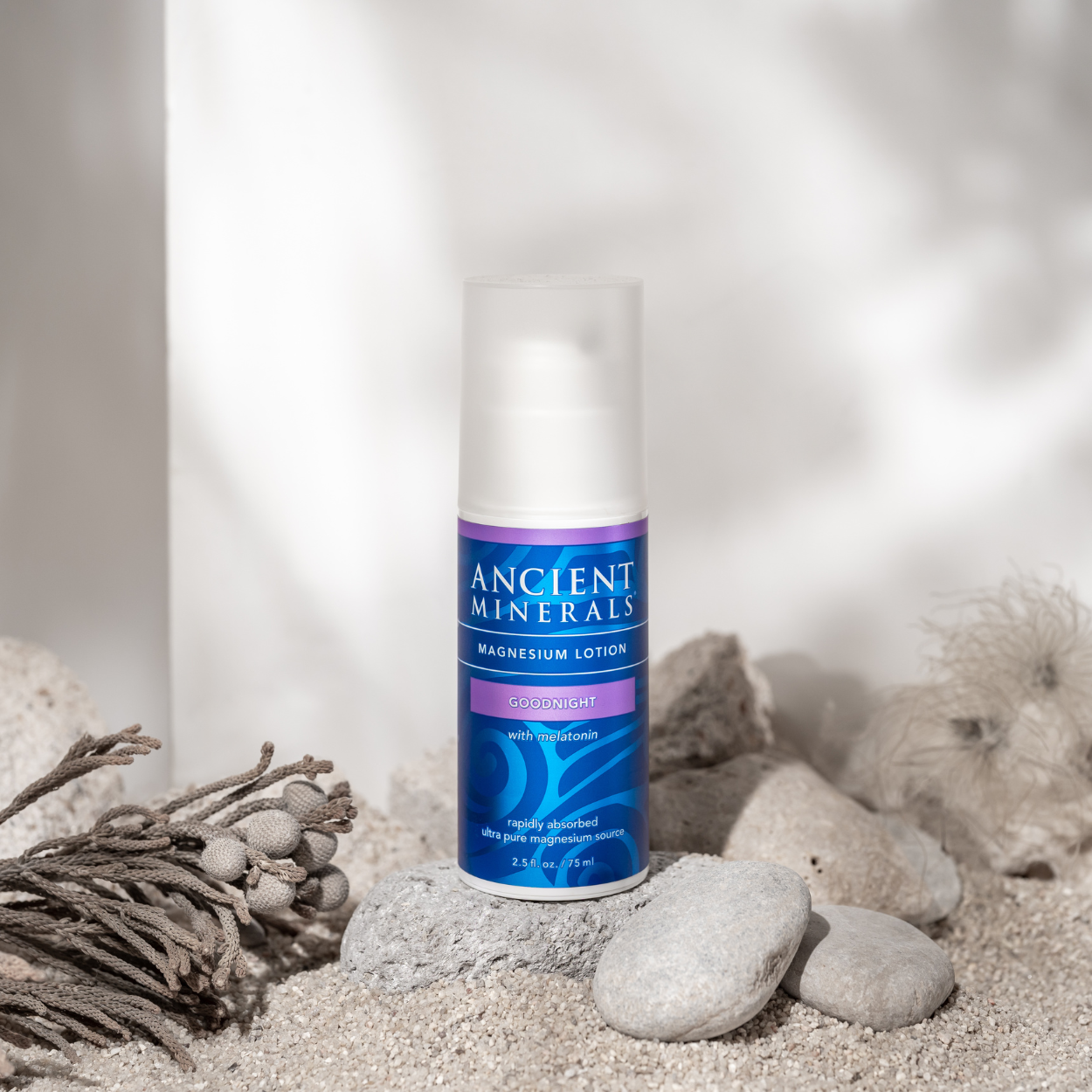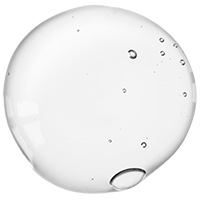 Unadulterated pure magnesium chloride drawn from the ancient Zechstein Seabed, approximately 2 miles beneath the surface of the earth.
Ingredients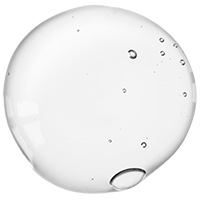 Genuine Zechstein Magnesium Chloride
Unadulterated pure magnesium chloride drawn from the ancient Zechstein Seabed, approximately 2 miles beneath the surface of the earth.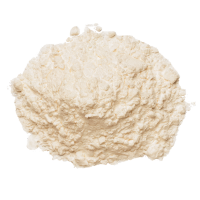 Melatonin
A master hormone that keeps us in sync with the rhythms of day and night to help regulate our sleep-wake cycle. Melatonin also restores and rejuvenates the appearance and texture of the skin.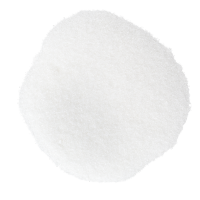 Methylsulfonylmethane (from OptiMSM®)
A superior source of organic sulfur, MSM enhances magnesium absorption and works via multiple mechanisms to decrease inflammation and support cellular detoxification. OptiMSM® is the world's purest, safest, most consistent MSM.
Ingredients List
Water, Caprylic/Capric Triglyceride, Glyceryl Stearate, Candelilla/Jojoba/Rice Bran Polyglyceryl-3 Esters, Magnesium Chloride (Genuine Zechstein), Methylsulfonylmethane (OptiMSM®), Cetyl Alcohol, Prunus Amygdalus Dulcis (Sweet Almond) Oil*, Glycerin*, Squalane, Prunus Armeniaca (Apricot) Kernel Oil*, Cetearyl Alcohol, Butyrospermum Parkii (Shea) Butter*, Tocopherol, Sodium Stearoyl Lactylate, Helianthus Annus (Sunflower) Extract, Hydrolyzed Hyaluronic Acid, Allantoin, Glyceryl Caprylate, Tocotrienols, Glyceryl Undecylenate, Melatonin, Rosmarinus Officinalis (Rosemary) Leaf Extract, Arginine, Lactic Acid, Oryza Sativa (Rice) Bran Extract, Xanthan Gum

*Certified Organic Ingredient

3mg melatonin with 35mg OptiMSM® per 1ml / 1 full pump press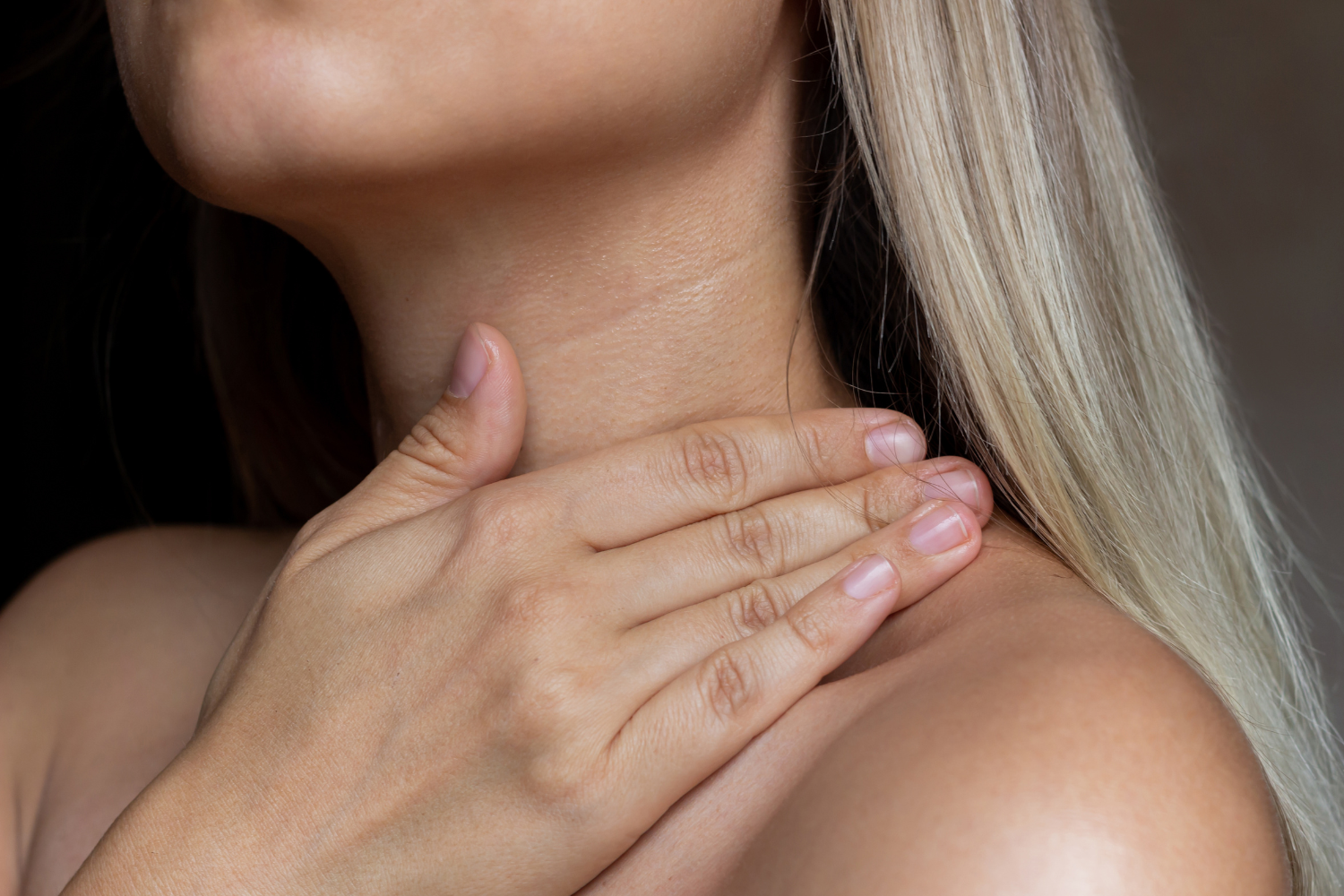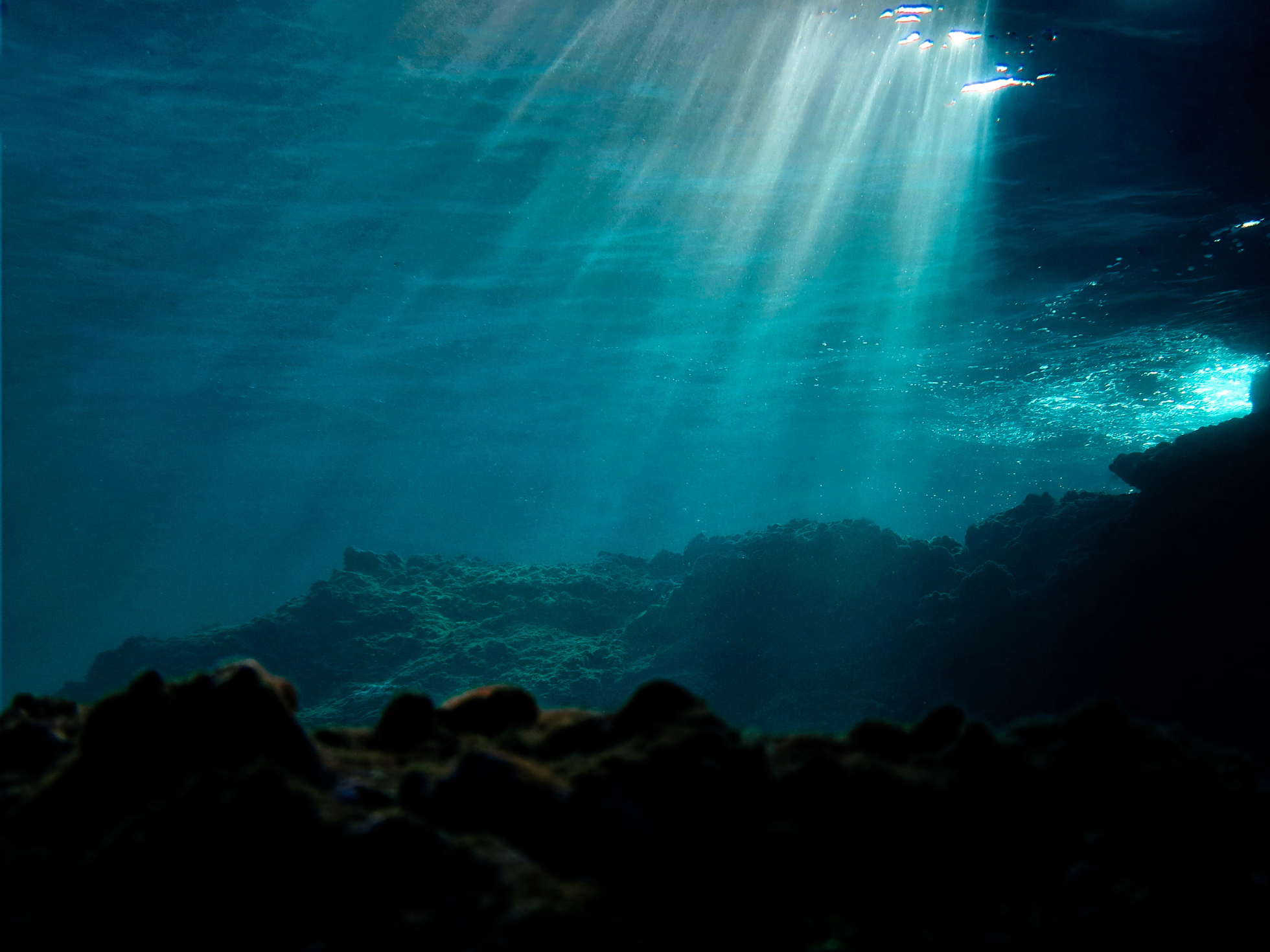 01
A pristine subterranean source
Some 250 million years ago, the Zechstein Sea was a concentrated inland body of salt water, active in an age prior to industrialization and water pollution. Over time, this mineral-rich seawater found its way deep into underground deposits, slowly accumulating through fissures in the earth. Though the Zechstein Sea no longer exists, the Zechstein salt beds are a perfectly preserved snapshot of pure magnesium chloride as it existed in its pristine natural state millions of years ago.
02
Guaranteed purity
In our commitment to a truly natural product guaranteed to be free of impurities, we use only Genuine Zechstein™ magnesium chloride. This unadulterated, pure source of magnesium is drawn from the ancient Zechstein Seabed roughly 2 miles below the surface of the earth. Our ultra-pure topical magnesium products feature the Genuine Zechstein™ emblem as a mark of purity and a confirmation that you are getting only the finest natural magnesium chloride in the world.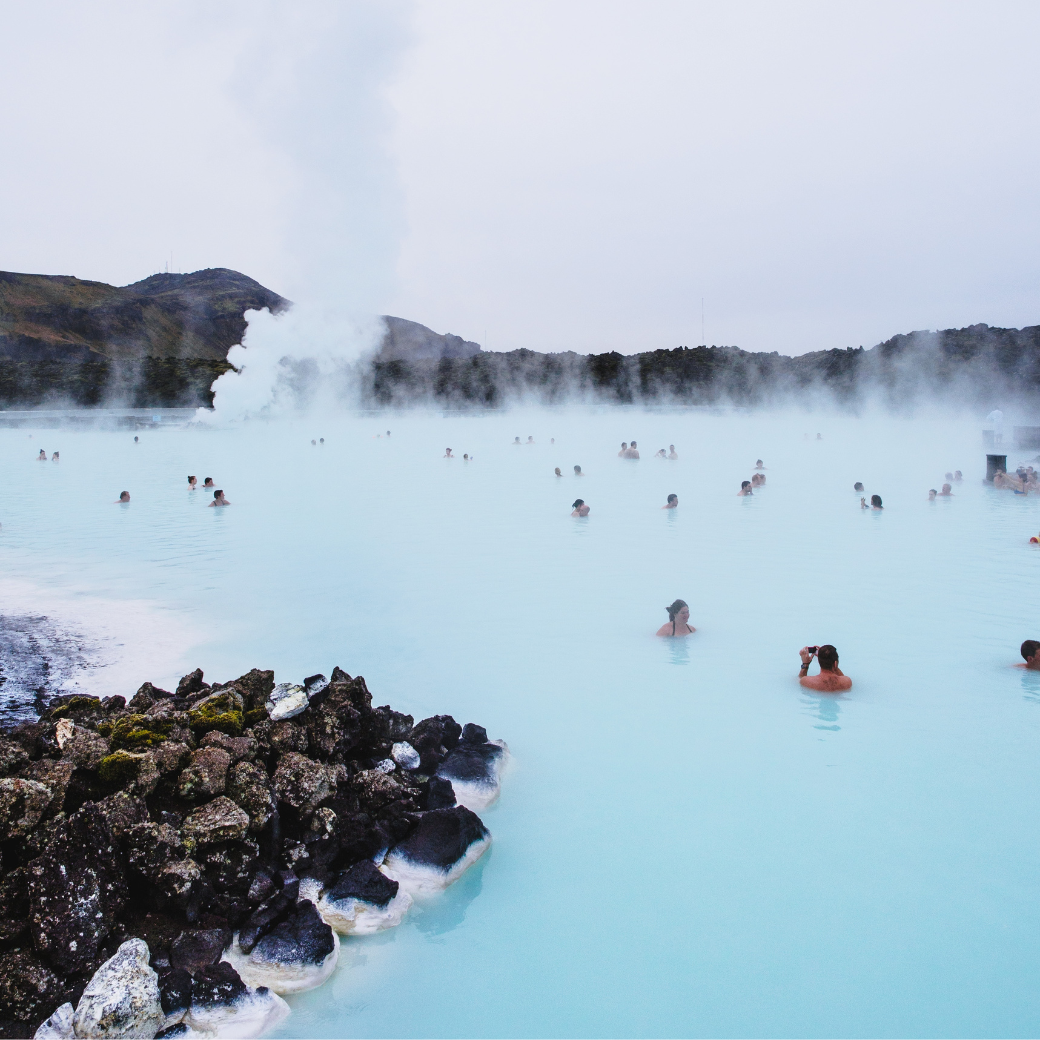 Customer Reviews
Awesome stuff
Love this stuff! I rub it on moth mine and my daughters feet nightly!
Magnesium Lotion Goodnight
This stuff is amazing. I rub it on both mine and my daughters feet nightly!
Easy and helpful
Nice lotion that helps w leg cramps.
FAQs
Ancient Minerals magnesium is harvested from the Zechstein seabed, isolated from the forces of modern pollution. Genuine Zechstein magnesium is globally the most coveted source of naturally occurring magnesium chloride in existence. The Genuine Zechstein emblem is a mark of purity on every Ancient Mienrals product, and is an assurance that you are receiving only the finest natural magnesium chloride in the world.


As general application instructions, we recommend 1 pump per application, to chest, neck, or abdomen 30 minutes before sleep for best results. 1 full pump press accurately dispenses 1mL of lotion with 3mg melatonin and 35mg OptiMSM®.


Apply to clean skin. Avoid sensitive areas and mucus membranes.
We recommend broad application to the torso, arms, and legs. Due to the potency of our topical magnesium products, please take care to avoid sensitive areas on the body such as the face, eyes, etc.


The vegetable glycerin that we use in our Ancient Minerals Magnesium Lotion is organic glycerin derived from organic sunflower oil.


We're sorry to hear that you are having an issue with our product. It is often necessary to "prime" the airless pump dispensing system utilized in our Ancient Minerals Magnesium Lotion. In order to prime the system, simply depress the dispenser button slowly 15 to 20 times in succession. This process of priming will activate the vacuum pump system and after completion, the system should function properly.

Airless pump bottles protect our magnesium lotions by preventing them from excessive exposure to air and other contaminants, thus increasing product shelf life and effectiveness. The airless bottle does not have a tube, but rather a diaphragm that rises to evacuate the product. When the pump is depressed it creates a vacuum effect, drawing the product upwards. Consumers can use almost all of the product without any waste or struggle to utilize the portion that ends up trapped in the bottom of a standard tube system.


Melatonin is a hormone produced naturally by the pineal gland—a pea-sized gland in the middle of our brain. Its purpose is to regulate our circadian rhythm to fall in line with the natural dark/light cycles of the sun. Many people turn to melatonin supplementation to help them avoid another sleepless night, and while it's known to be a natural sleep aid, it is possible to take it and not feel any effect. It's important to note that while melatonin doesn't actually make you sleepy/tired, it can help regulate the body's sleep-wake cycle. This is why if you've had your sleep pattern disrupted, it can help to reset your confused body and brain.

Ancient Minerals Goodnight Lotion is best utilized when applied 30 minutes to 1 hour before you plan to go to bed, and we recommend applying 1 full pump to the upper chest. It's important to dim the lights in your home, lower the temperature, and turn off all blue-light-emitting electronics (phone, TV, laptop, etc). This can help to regulate circadian rhythm and signal the brain and body that it is time to relax, rest, and recover. We also recommend getting approximately 20 minutes of early morning sun exposure each day to further regulate the natural rhythm of the human body.