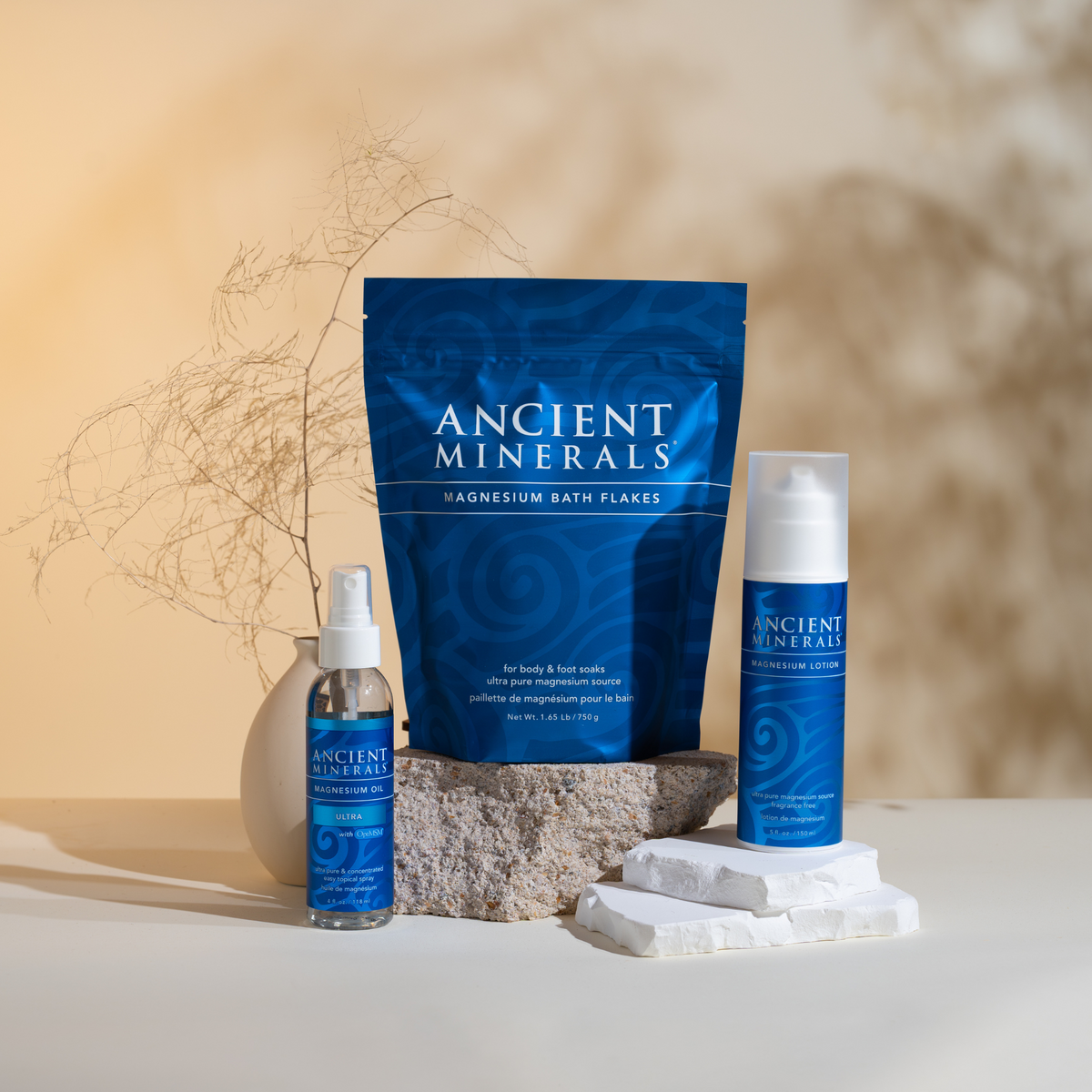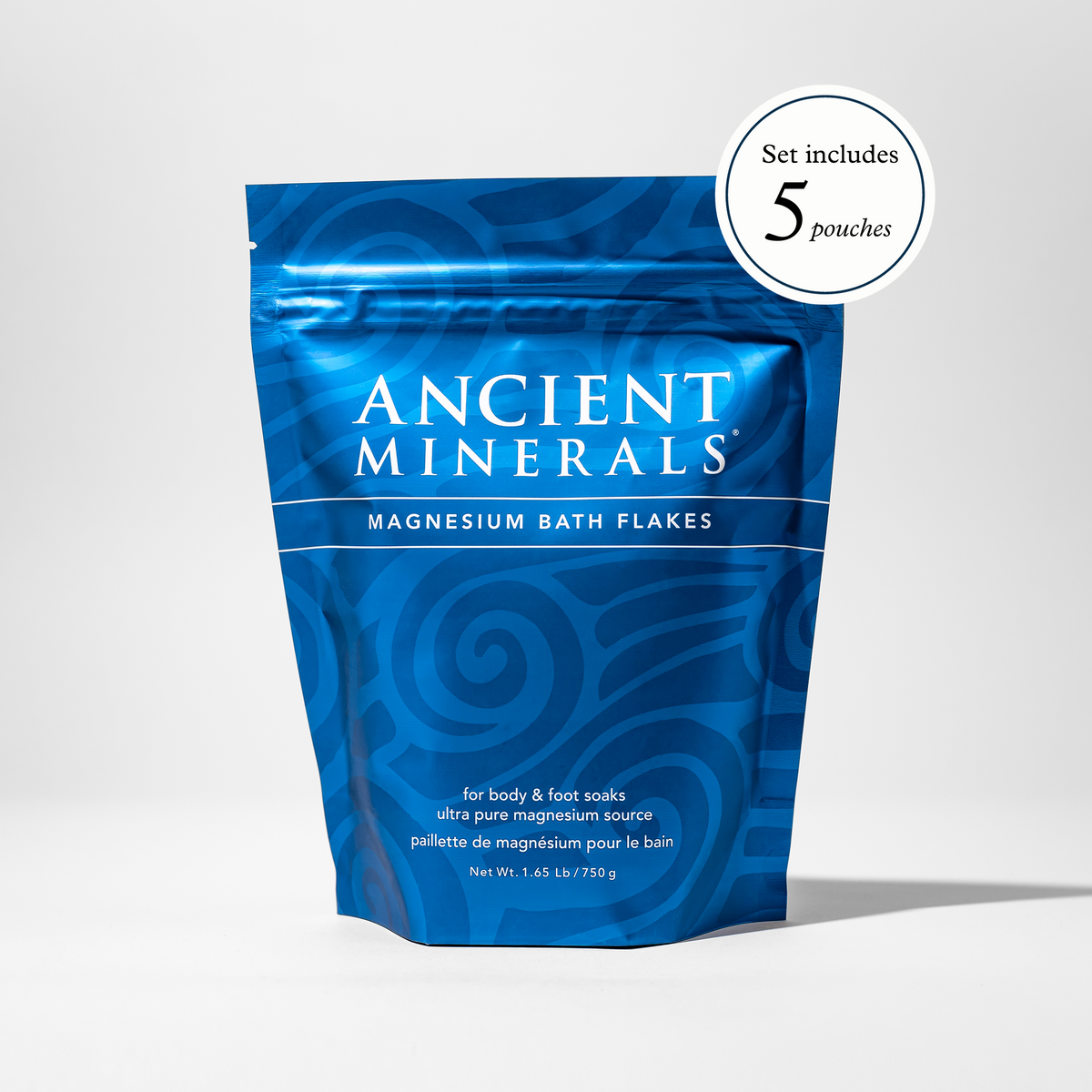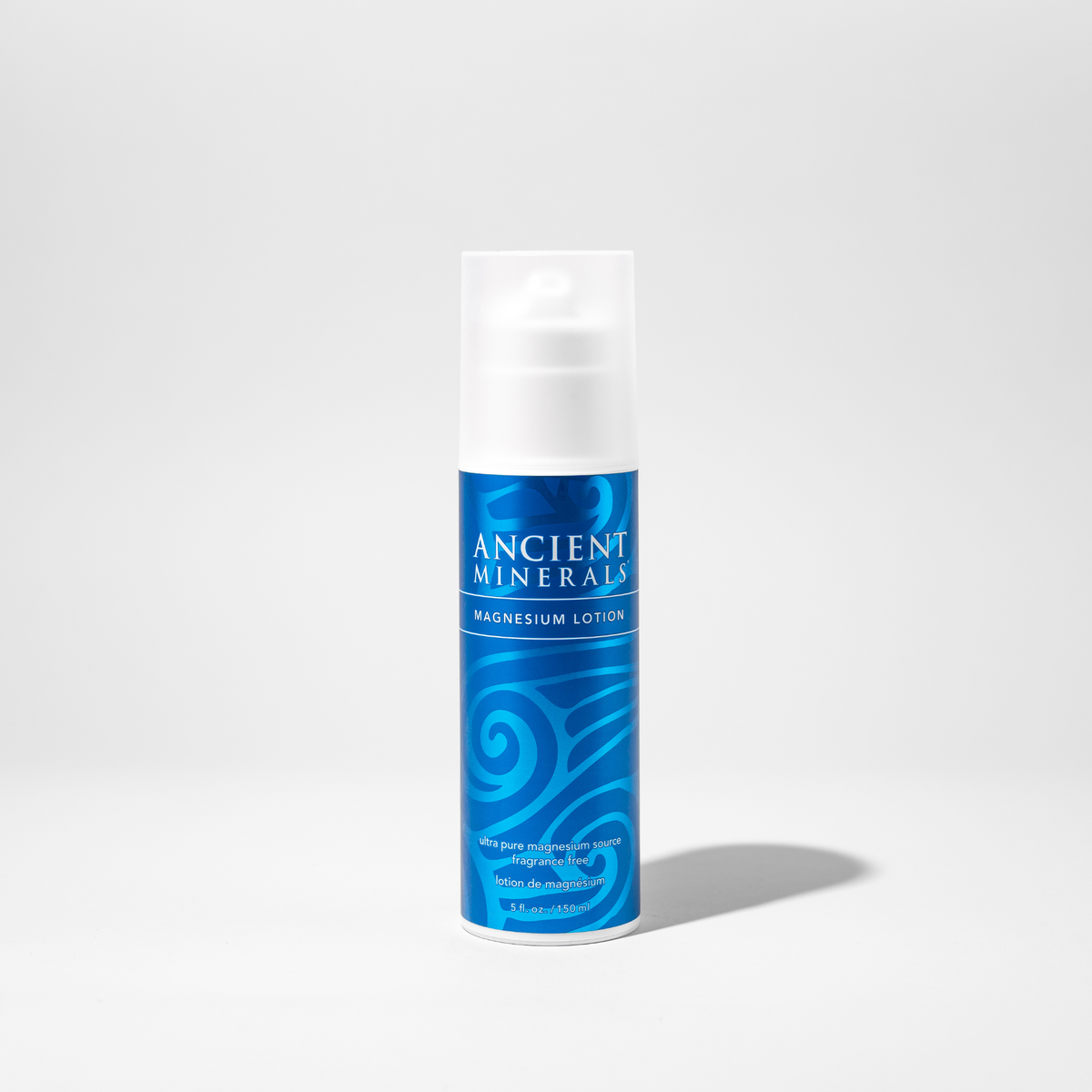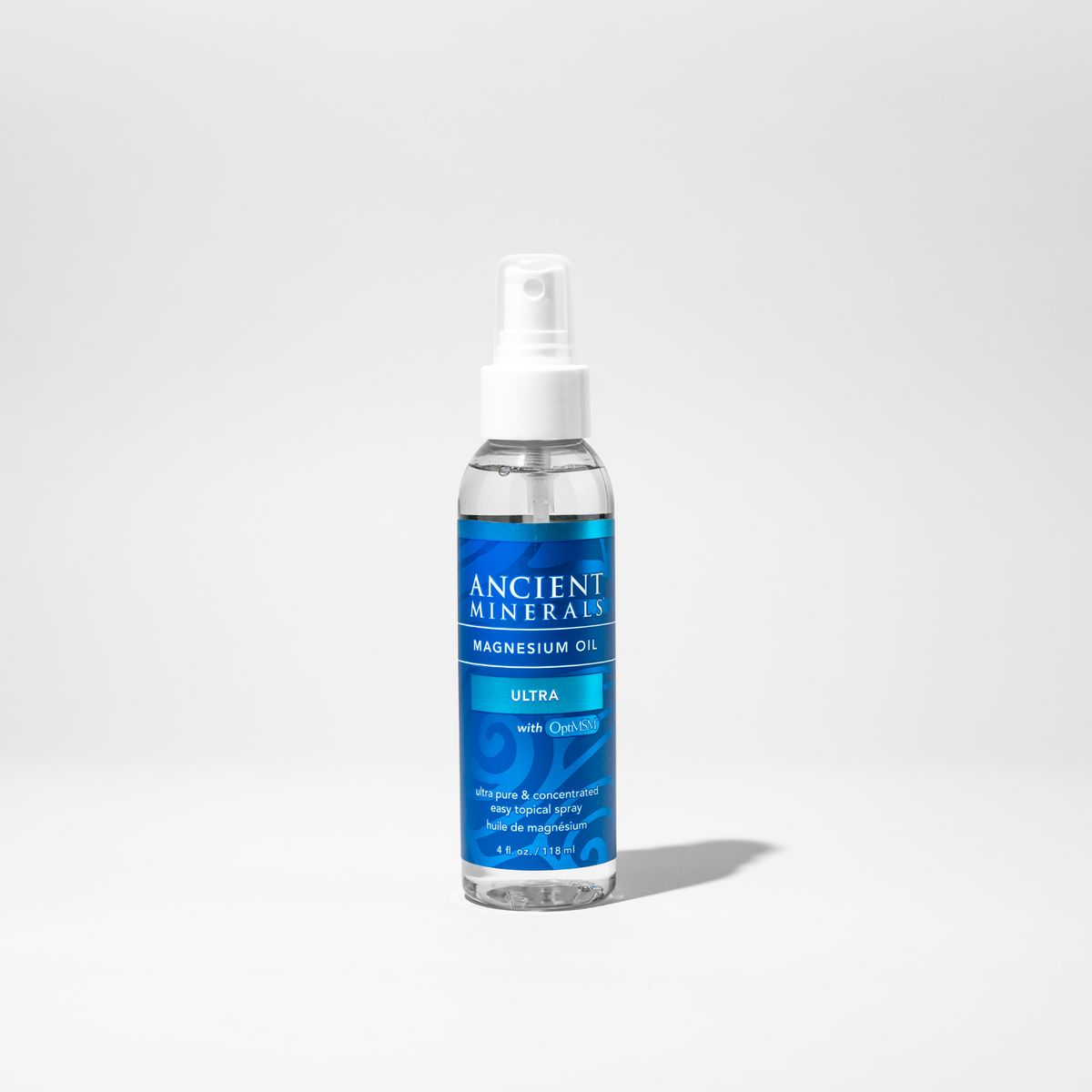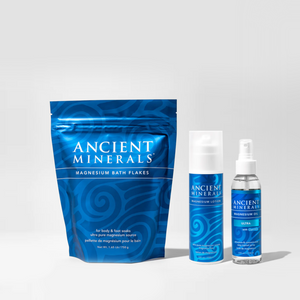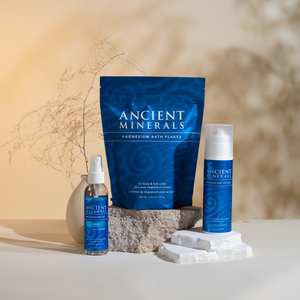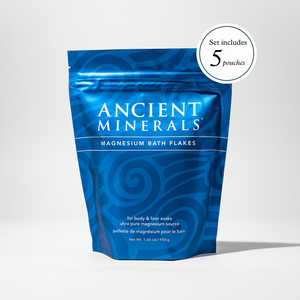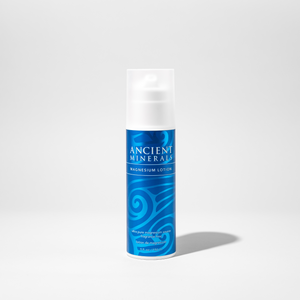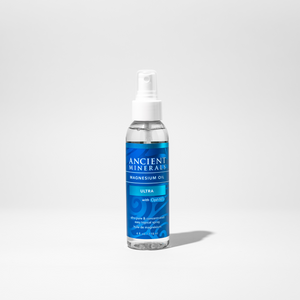 Remineralize Yourself Set
Description
Experience a rejuvenating journey to total well-being with this magnesium trio. From the calming, mineral-rich Magnesium Bath Flakes to the soothing hydration of Magnesium Lotion, and the convenience of Magnesium Oil Ultra's revitalizing spray, this set has you covered.
Restore your magnesium levels, promote relaxation, ease muscle discomfort, and enjoy restful sleep while replenishing this essential mineral at a cellular level.
Set includes: 5 Magnesium Bath Flakes 1.65lb, 1 Magnesium Lotion, and 1 Magnesium Oil Ultra 4oz.
Benefits
These three products offer you a holistic approach to achieving optimal health, whether you prefer to soak in a rejuvenating bath, indulge in a soothing lotion, or apply a revitalizing magnesium spray.

Restore your magnesium levels, support stress relief and relaxation, ease muscle discomfort, and promote restful sleep. Replenish magnesium at a cellular level and embark on your journey to ultimate well-being.


Soak in the healing benefits of magnesium in a relaxing bath that evokes the experience of bathing in mineral-rich hot springs.

Highly absorbable magnesium chloride, derived from a pristine underground source, helps ease stress and tension while delivering the full health benefits of this essential mineral. Gentle enough for children and sensitive skin.


This smooth, quickly absorbed emulsion of pure magnesium chloride, in a skin-nourishing base of certified organic oils, provides a milder concentration of magnesium that's gentler on the skin.

Rich in plant moisturizers, this lotion soothes and hydrates the skin without leaving it feeling waxy or greasy. It's fragrance-free and does not contain any formaldehyde-releasing preservatives.


Combining pure elemental magnesium with elemental sulfur from OptiMSM®, Ancient Minerals® Magnesium Oil Ultra provides the whole-body benefits of these two important minerals in a convenient topical spray.

OptiMSM promotes cellular detoxification, and provides joint, muscle, skin, and immune health support while enhancing magnesium absorption.